Connect with the talent you need.
Finding the perfect fit takes talent and expertise. At The Marler Search Group, we distinguish ourselves from other recruitment and search firms and put theory into practice. Based in Ottawa, Ontario, The Marler Search Group has helped recruit for, build, diversify, and strengthen companies for over fifteen years. We have invested time to develop an extensive and deep network in order to fulfil your organization's recruiting needs. Knowing the difference between simply maintaining a business and building a successful and dynamic organization lies in the results we help to achieve.
Recruiting and building an effective workforce starts with a solid plan.
At The Marler Search Group, we attribute our success—and the success of our clients—to the extent of our in-depth research and recruitment. To ensure that your staffing and talent acquisition goals are continually met, we apply our stringent and proven recruitment processes to all or our assignments. This continually ensures that the objectives are achieved to the highest of candidate standards. Whether you need talent in Ottawa, or across North America, The Marler Search Group will deliver best-in-class recruitment services.
The Marler Search Group Team
Kevin Marler
Partner
The Marler Search Group was founded by Kevin Marler, a dedicated professional who possesses over 20 years of experience in the technical search industry. Described by his clients and friends as a passionate individual with integrity, he has a strong customer focus and is results orientated. Kevin demonstrates true entrepreneurial qualities, including flexibility, attention to detail and innovative thinking which are reflected not only within the services of The Marler Search Group, but in everything that he touches.
Michael Smith
Recruiting Manager
Michael has 20 years experience in marketing, management, pharmaceuticals, consumer goods and consulting nationally and internationally. Leading large cross-functional international teams, Michael has first hand knowledge of the key indicators and aspects that contribute to high performing teams and talent development. He has a reputation for identifying innovative and disruptive growth opportunities and making them happen. Michael has a bachelor of commerce in International Business and a certificate in Advanced Management.
Olivia Nixon
Recruitment & Marketing Specialist
Olivia has extensive experience as a professional communicator, marketer and project facilitator. Well versed and versatile, Olivia provides The Marler Search Group with support for recruitment, sourcing and screening services and is our go-to marketing and communications resource.
With over 25 years as a communications professional, Olivia understands every facet of the process – from high-level strategy to highly detailed execution. She keenly understands the importance of planning, being prepared and keeping focused on the task at hand. Olivia is also a creative and talented writer, with experience crafting a range of exceptional web and print collateral.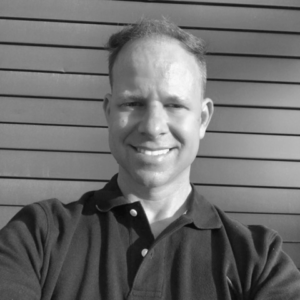 Michael McLaughlin
Sales Recruiter
With his positive outlook and passion for recruiting great people, Michael brings infectious energy and enthusiasm to both his clients and candidates. His strong work ethic means he fully immerses himself in his recruiting assignments to carefully match candidates' backgrounds and skillsets with the needs of clients. Michael knows well the importance of client and candidate relationships and manages his searches with the utmost professionalism and integrity. He is committed to helping others and to building community as demonstrated by his volunteer involvement with Velo Mont-Ste-Marie. Mike is a lifelong lover of the outdoors and has a passion for skiing. He holds an Honors Bachelor's degree in political science as well as an Honors Bachelor of Arts degree in history and is an advocate for continuous learning.
Grace Fulton
Recruiting Associate
A positive outlook and enthusiastic attitude are evident in every project Grace is involved with at The Marler Search Group. Grace is laser focused on the customer experience. This is reflected in her interactions with clients, candidates, and colleagues. Grace brings a real sales attitude to her work and a genuine desire to do right by her clients.
"As an associate my number one focus is the customer and client ensuring that they are happy and satisfied"
Grace holds a bachelor's degree in communications and Media Studies from Carleton University. Her research expertise and recruiting skills allow her to source quality talent and deliver exceptional results.
The Marler Search Group provides us with candidates who have the qualifications, character and ethics to rapidly integrate into our corporate culture and meet our high standards. Kevin's extensive knowledge of the software security industry allows him to anticipate our needs and understand our requirements. We considerThe Marler Search Group our partner in recruitment.
I've had the pleasure of working with The Marler Search Group since 2001. This engagement has bridged several roles and companies (Broadview Networks 2009-2010 and Natural Convergence 2001-2009). I've always been impressed with the way Kevin acted as a lead consultant bringing to bear both a strong understanding of the unique nature of our mandate, and a team that was able to go through the process of selecting candidates. The engagement with the two completely different companies was also very impressive as demands and polices changed drastically, while Kevin essentially remained a key member of my team.
The Marler Search Group came highly recommended by key people in the industry and most importantly by previously placed candidates. It has been a pleasure to work with Kevin and Chris to fill senior level roles. They truly understand the nature of our business and were able to present numerous suitable candidates in an extremely short period of time. I look forward to working withThe Marler Search Group again in the near future.
The Marler Search Group is our preferred choice of legal recruiting partner. I have always found them enormously responsive, their recruiters have a keen understanding of our business and are very diligent in their efforts to understand our hiring needs. This shows in the quality and suitability of the candidates that they present to us.
Finding the perfect fit takes talent and expertise. Based in Ottawa, Ontario, the Marler Search Group has been recruiting, building, diversifying, and strengthening companies for more than fifteen years. We have spent time developing a broad network to fulfil your recruiting requirements—knowing that the difference between simply maintaining a business and building a successful and dynamic organization lies in results.
At The Marler Search Group we are committed to ensuring that our clients and candidates are completely satisfied. Let us know how we can help you.
info@marlersearchgroup.com
(613) 271-3750
P.O. Box 432
300 Earl Grey Drive
Ottawa, Ontario
K2T 1C1